Campaigners celebrate reinstatement of school fruit and veg
Public Health Minister Jo Churchill said to journalists that the School Fruit and Vegetable Scheme will resume as normal in Autumn when all children return to school. While we wait for official confirmation, this is not the end of the campaign for more fruit and veg in schools. The scheme should be expanded to all children in primary school and improved to include higher standard British produce.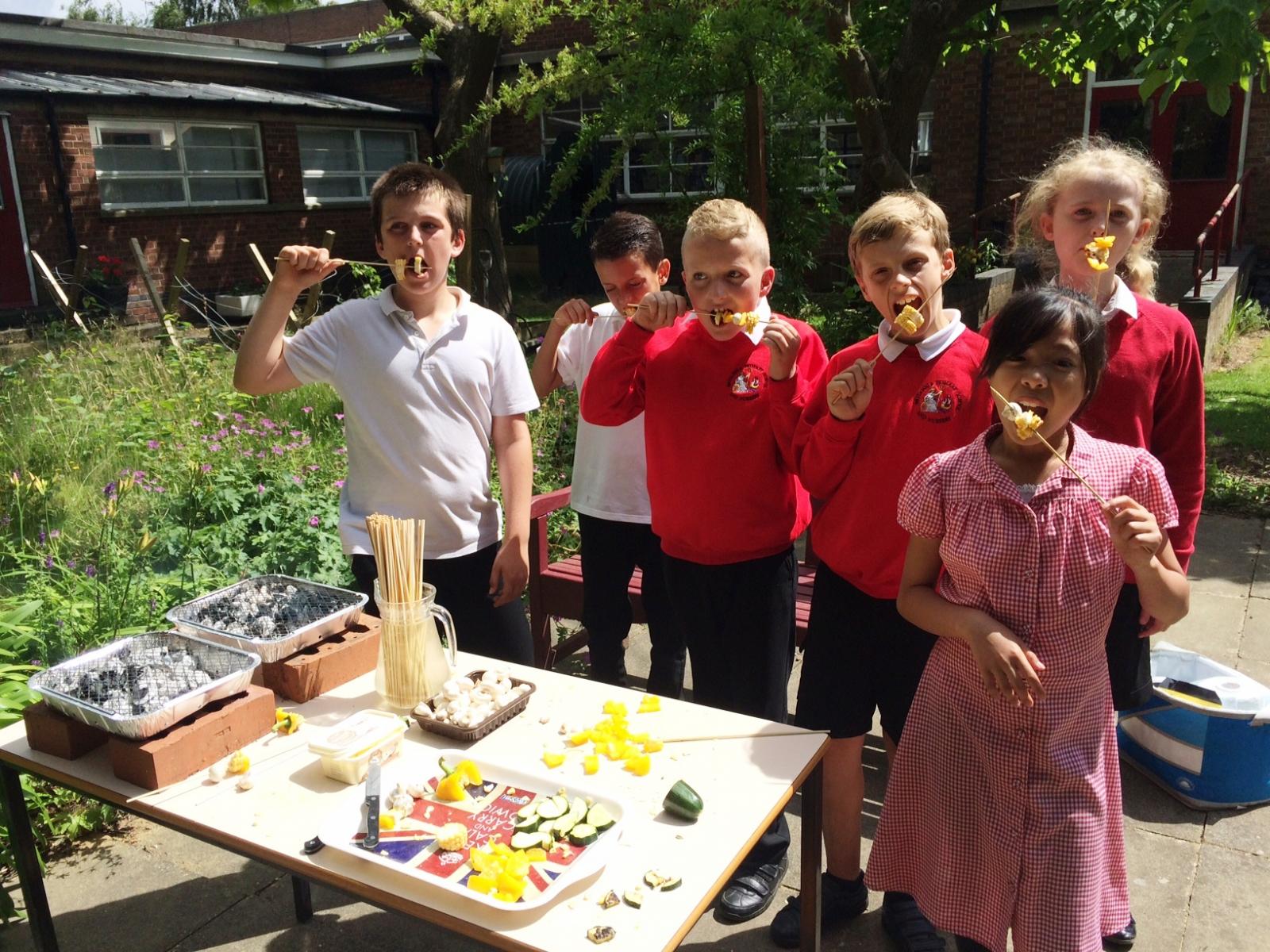 The statement from the Public Health Minister follows months of campaigning from passionate parent Hannah Cameron McKenna, food and farming organisations, parliamentary questions in both the House of Commons and the House of Lords, and a Sustain campaign where thousands of individual supporters wrote to the Secretary of State for Education and Secretary of State for Health calling for the reinstatement of the scheme.
Sofia Parente, Sustainable Food Cities Policy and Campaigns Coordinator at Sustain said:
"It's not just teaching and curriculum that needs a boost, school fruit and vegetables need a boost too following months of lockdown and a decrease in consumption among children. The reinstatement of the School Fruit and Vegetable Scheme is good news but we need to continue to tackle historical low levels of fruit and veg consumption and under-investment in school food. The scheme should be expanded to all children in primary school as an important step in fulfilling the Government's commitment to halve rates of child obesity by 2030 as stated in the second chapter of the Childhood Obesity Plan.
The quality of the produce also needs a boost.The scheme should be re-specified to provide a year on year percentage increase of British seasonal and certified sustainable produce, such as Organic or LEAF mark to help drive towards Government's aims in the Environment Bill, Agriculture Bill and climate legislation."
Campaigner Hannah Cameron McKenna said:
"I am delighted that the government have announced the reinstatement of the SFVS in the autumn term, providing all 4-6 year old with a fresh piece of fruit or veg every day. However, we are still waiting for clarification on where the funds that would have been spent on this scheme have gone. Given the recent news about malnutrition in children in England, it is imperative that the government make children's nutrition a priority. There is still lots of work to be done, and we shall continue to campaign for children's health and food security."
Rob Percival, Head of Policy at the Soil Association said:
"The reinstatement of the scheme is hugely welcome, but it's a disgrace that children have missed out on almost 80 million portions of fruit and veg since the beginning of June. The scheme should be extended to all primary school children, and the contract should be re-specified at the earliest opportunity to ensure more British, local, sustainable and organic produce is supplied in."
Stephanie Wood, Founder/CEO, School Food Matters said:
"This is happy news for children, parents and teachers who have seen the benefit of the School Fruit and Veg Scheme on children's health and eating habits. Now it's time to extend the programme to all primary school children and ensure that they're getting the best quality seasonal British produce. This supports both our children and our farmers – what an excellent win win!"
Zoe McIntyre, Children's Right2Food Campaign Project Manager at the Food Foundation said:
"The Food Foundation welcomes DHSC's decision to reinstate the School Fruit and Vegetable Scheme (SFVS). The Covid-19 lockdown made affordable, healthy diets even less accessible for many families, and millions of children have missed out on benefitting from the SFVS when they needed it most. It's more important than ever to get school and nursery food to the highest possible nutritional standards for when children return to school, and that includes supporting young people to eat more fruit and vegetables. Come September, we'd like to see SFVS expanded so children at both primary and secondary stages can benefit."
Naomi Duncan, Chief Executive, Chefs in Schools said:
"We're delighted that the scheme has been reinstated and young children will continue to receive a healthy fruit & veg snack every day in school. Whilst we do welcome the decision, we're really keen to see the scheme extended to more children. We've seen during lockdown the impact on children outside of the school environment, with plummeting levels of fruit and veg intake. Any opportunity we have in a school environment to not only provide nutrition, but also help to build long term healthy food associations, is vital – and shouldn't just be restricted to the youngest children. We'd also like to see the money given directly to schools, to spend locally, on quality British produce where possible."