The Department for Education has announced a national cash voucher scheme for children normally getting free school meals who are now at home. Families will receive £15 per week to spend in supermarkets.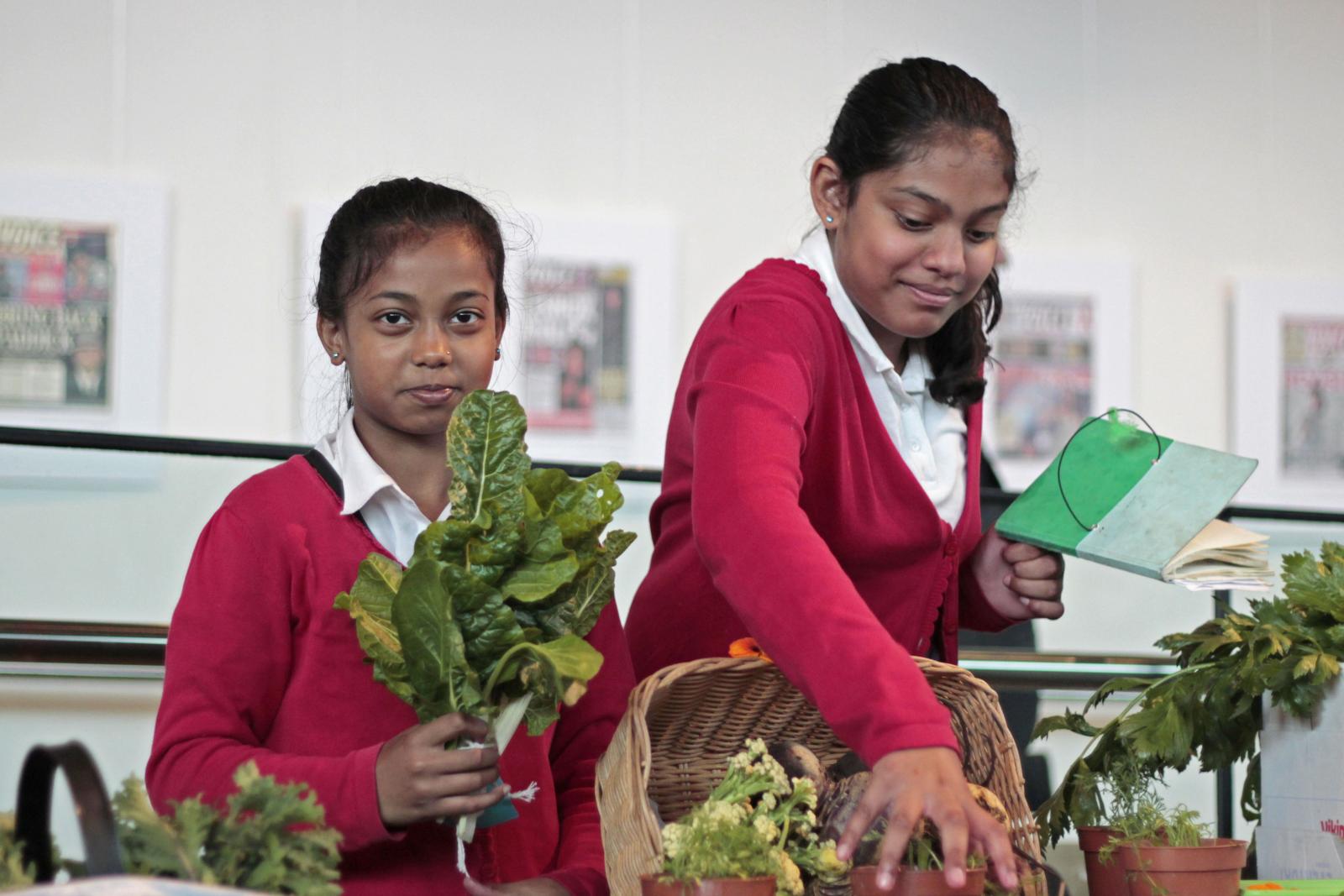 The Government has issued new guidance for schools in England to provide support for children now at home, who were previously in receipt of free school meals.
It provides a welcome confirmation that schools will continue to receive their Universal Infant Free School Meal (UIFSM) grant, as well as much clearer guidance to schools to keep working with their existing catering providers wherever possible, in their provision of food to children now at home. The Children's Food Campaign and other organisations had called for both of these measures in our letter to the Secretary of State for Education Gavin Williamson last week, and we're pleased to see the Government respond so swiftly.
Where schools have closed, or local catering or food delivery solutions are not possible, it has now launched a national scheme working in partnership with Edenred, to provide food vouchers worth £15 per week to be redeemed in supermarkets. So far, this includes Sainsbury's, Tesco, Morrison's, Asda, Waitrose and M&S, although they say they hope more retailers will come on board in coming weeks. The Children's Food Campaign, with School Food Matters and other organisations, is now calling for the inclusion in the scheme of independent convenience shop networks, the network of fruit and veg box schemes and wholesale distributors now also delivering to family homes.
Barbara Crowther, Co-ordinator of the Children's Food Campaign, says:
"We welcome the government championing the work of school caterers in providing solutions in partnership with head teachers. Where this hasn't been possible, the new national voucher programme is a useful safety net that will transfer extra money into the hands of parents who, with their children now at home all day, may be struggling to afford nutritious food. With Easter approaching, we urgently want to ensure schools have adequate funding to continue their support over the holidays, and give head teachers and caterers the flexibility to deliver this provision to any pupils and their families who are now falling into food insecurity as a result of the current Coronavirus crisis."
The national voucher scheme will be funded by central Government, and recommends that schools issue vouchers for every week during term time. Some schools and caterers who have worked to set up their own food hampers and lcoal voucher schemes are already seeking further clarification around the funding issues they face, including over school holidays.
Research from the Food Foundation in late March revealed that more than half (54%) of the families with children aged 8-16 eligible for Free School Meals had received no food support since their schools closed. Many families reported they were struggling to buy nutritious food and getting into debt as a result of the Coronavirus epidemic. This included 59% of parents of children aged 5-11 concerned about being able to buy enough food, and 72% of parents of children getting free school meals now worried they are not getting enough fruit and veg.
The new guidance from the Department for Education, along with the voucher scheme, is another step in the right direction for ensuring children do not go hungry in coming weeks and months. The Children's Food Campaign, Sustain, School Food Matters and other partners will continue to push for additional clarifications on school and caterer funding arrangements, holiday food provision, and ensuring the voucher scheme is as accessible as possible, where other catering solutions are not possible. We have written again to Secretary of State Gavin Wililamson and the Department for Education on these points – read our full letter here.
For more information:
Department for Education's Free School Meals Guidance for Schools
How to make homeschool lunches on £15 a week. School Food Matters & Biteback2030's new shopping list and menu ideas.
School Food Matters' useful Coronavirus resource page
Sustain's Coronavirus Food Alert
Food Foundation's report: Latest impact of COVID19 on food (March 2020)